The Luxury of Space™
Build a private retreat
along the Thames River
KILWORTH, ONTARIO
Welcome to EdgeWater Estates
Choose your favourite lot and design your home in nature
It's not in our nature to be cooped up and living on top of one another. South Winds Development Company has thoughtfully planned a section of land nestled against Komoka-Kilworth Provincial Park on London Ontario's doorstep that embraces the conservation of nature. Choose a custom home lot for your family and enjoy The Luxury of SpaceTM and a connection with the outdoors.
---
Country Charm
Make outdoor activities a new family tradition. Enjoy a country lifestyle with water views, natural ravines, and access to parks and walking trails.
City Convenience
EdgeWater Estates is located in the town of Kilworth, adjacent to London, Ontario. Reconnect with nature while remaining connected to everything the city has to offer.
Beautifully Sustainable
Build a legacy with EdgeWater's custom home builders. They are selected for their ability to blend environmentally sensitive design with distinctive home architecture.
Private virtual appointments and tours
Surround yourself in nature
Customize a home that captures valley vistas, river tranquility, and ravine scenery. It's the perfect natural setting for your new private retreat. The picturesque neighbourhoods of EdgeWater Estates offer more than 46 acres of open space and give you access to walking trails throughout the adjacent provincial park. Make The Luxury of SpaceTM part of your everyday life.
The Pointe
Expansive valley vistas
Almost sold out!
Act now to secure your dream lot for your custom home retreat. Here, your new home is nestled in an enclave that provides privacy, an exclusive address, and a generous building site.
The Pointe features a collection of custom home lots with frontages ranging from 60 to 80 feet that feature sweeping vistas of the valley.
Waterside
RIVER TRANQUILITY & RAVINE SCENERY
Almost sold out!
Act now to secure your dream lot for your custom home retreat. These are the most generous lots EdgeWater has to offer; a limited number of building sites set along the banks of the Thames River.
Lots on the river with frontages ranging from 65 to 170 feet, and lots along the 10-acre lake are available with frontages ranging from 65 to 75 feet.
The Ultimate Home Experience™
EdgeWater Concierge
Secure your custom home lot in EdgeWater Estates from wherever you are with the help of EdgeWater Estates' (EW) Concierge
Simple, Seamless, Secure.
Connect with the EW Concierge to arrange:
Private, virtual tours of the site and model homes
Remote video conference appointments with a builder
Digitally seamless real estate transactions
With your lot secured, you can budget and design your new home, giving your family the custom home retreat they deserve.
to get started
Get virtual access to our builders' model homes
We will send you an email with links to view several model homes constructed by EdgeWater Estates' exclusive group of custom home builders.
Get to know the EdgeWater Estates custom home builders
Work with one of our custom builders to design your dream home.
EdgeWater Estates has hand-picked an exclusive group of custom home builders for you and has given them rights to build on specific lots. Learn what makes each of them unique and select one that will help you create The Ultimate Home ExperienceTM for you and your family.
Learn about each builder
Tap on a neighbourhood to view available lots
Tap on a lot to view details
5 Reasons to build in EdgeWater today

1. Space to be yourself
As our society re-evaluates what's most important, access to open space is a top priority. EdgeWater Estates is a community designed with over 46 acres of trails and wide-open green space. A parkland development site like EdgeWater Estates only comes along once in a generation.

2. Stay Connected from home
Work from your custom home office while being seamlessly connected to your team. EdgeWater Estates has fiber-optic Internet service and is situated three minutes from HWYS 401 and 402.

3. A Secure Investment
Your dream home is an investment. Build it with confidence knowing only a select group of reputable builders can build in your neighbourhood. Every house will be designed and built to the same level of class and distinction.

4. Low Municipal Taxes and Carrying Costs
Get the most out of every dollar. Living in Kilworth means lower municipal taxes and carrying costs for your new custom home.

5. Historically Low Interest Rates
Live in EdgeWater Estates and take advantage of the lowest mortgage interest rates in Canadian history (as of April 2020).
Life in Kilworth, Ontario
Surrounded by parkland
The town of Kilworth is moments from London. Residents enjoy countless outdoor activities. Take in a round of golf at one of the four Kilworth golf courses or go hiking or mountain biking on the trails in the Komoka-Kilworth Provincial Park. The 4,000 square foot Kilworth YMCA recreation complex includes a fitness centre, gymnasiums, and hockey arenas. Quick access to Highways 401 and 402 will take you to Toronto, Port Huron, and Detroit.
Estimated drive times to Kilworth's amenities
1 minute to the YMCA Wellness Recreational Complex

5 minutes to Hyde Park's shopping and restaurants
Estimated drive times from Kilworth to London's amenities
12 minutes to Western University

12 minutes to University Hospital

12 minutes to Masonville Mall

14 minutes to London Health Sciences

16 minutes to St. Joseph's Healthcare

16 minutes to downtown and Budweiser Gardens
South Winds Development Company
Sustainable Land Development for Generations
Environmental Stewardship
About South Winds Development and EdgeWater Estates
South Winds Development is focused on sustainable land development and environmental stewardship.
Our goal is to set the bar for nature preservation, and we create neighbourhoods with a minimum of 30% greenspace to provide you and your family with a healthy lifestyle.
EdgeWater Estates is our latest new home development in Kilworth, Ontario, adjacent to London, Ontario, where you'll enjoy expansive natural terrain, set along the Thames River, with direct access to Provincial Parklands.
Watch us as we grow, build your dream home, and stay connected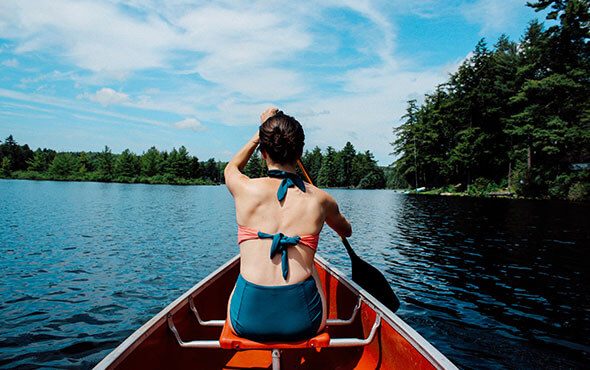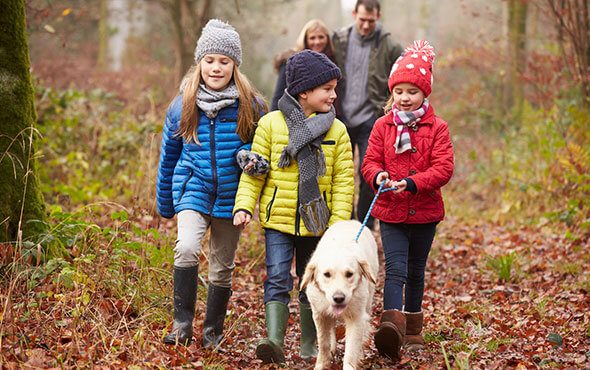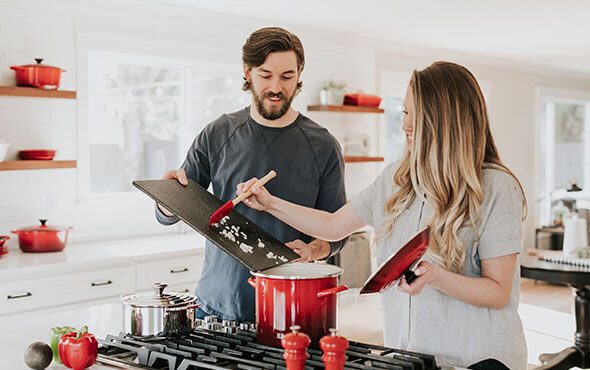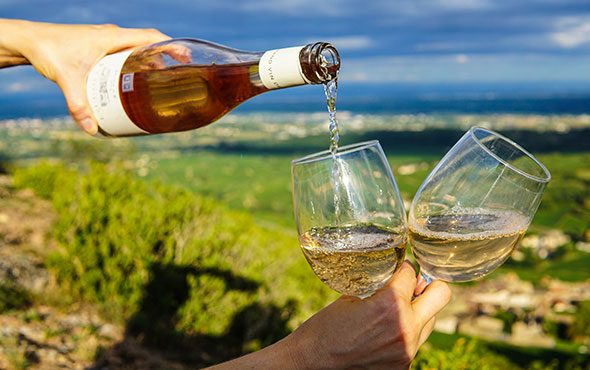 EdgeWater Estates' Luxury Home Builders
Who are We
A Tradition of Integrity and Excellence
Bridlewood Homes is an award-winning builder, established in 1991 with the goal to provide exceptional custom homes for our clients. We offer architectural innovation and excellence, enduring value, outstanding quality and service - before, during and after the sale. We have developed a solid reputation as a builder by exceeding the norms and standards in London's new home construction industry. We are committed to integrity, honesty, quality workmanship and exceptional service in every new home we build.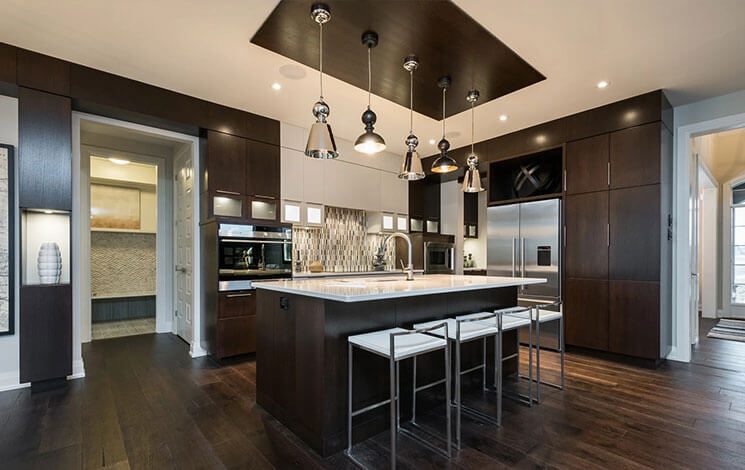 Contact the EW Concierge for more information or to book an appointment to meet an EW builder.
Distinctive Elegance by Design.
Who are We
Smart Investment Today. Security For Tomorrow
Our family run business is proud of the homes we build, and our success in the London region. Many of our clients in past years have appreciated the beauty and value of their first home built by Harasym Developments. We personally inspect each home during the construction period, right up to the date of completion and choose our home-building community carefully. You will find top-quality architectural controls, as well as appealing and convenient locations.
EdgeWater Estates' Luxury Home Builders
testimonials
What They're Saying
Once we made up our minds to build our first new home, we had to look for a builder and lot. Harasym Developments was recommended by our realtor as a quality builder with an excellent reputation. That certainly proved to be true. Through the build process to a timely completion, Mike's team was courteous, helpful and professional, from the on-site workers, to the office staff. We visited the site often and were always welcomed. Mike patiently helped us make decisions about changes and always had clear answers to our questions. Milena ensured we met deadlines to keep our build on schedule. Her suggestions regarding decorating were appreciated and took the stress out of trying to bring all the design elements together. We are so happy we made the decision to build with Harasym Developments and we love our new home and neighbourhood"
Contact the EW Concierge for more information or to book an appointment to meet an EW builder.
Build with Confidence. Build with Us.
EdgeWater Estates' Luxury Home Builders
Who are We
Integrity, Innovation, Tradition, and Trust
We are a family owned and run business founded by Ted Melchers. Ted started doing home renovations around London, Ontario in 1987. The business has grown exponentially over the years to include residential and commercial design/build services. We have a large, dedicated staff with great work ethic. Ted's son Chris's vision is to continue to grow the business. Chris has spearheaded the addition of land development to the impressive list of services we provide.
testimonials
What They're Saying
"It is unusual to have site plan approval go so smoothly. The consultants you have hired represented your interests well while adhering to city design/building and development policies, guidelines, and regulations — many of which are discretionary and lead to debates/perpetual review and loss of time and resources, often resulting in minor consultations by the city and weeks to you."
Contact the EW Concierge for more information or to book an appointment to meet an EW builder.
Making Lifelong Dreams Possible
EdgeWater Estates' Luxury Home Builders
Who are We
Millstone Homes is the Smart Choice
At Millstone Homes, we specialize in providing new homes for sale across Southwestern Ontario. We offer a range of developments from luxury builds in boutique locations, to innovative, modern, low-energy homes. We work with award-winning architects as well as our experienced in-house design team to build both spectacular modern structures and thoughtfully designed homes that boast warmth and charm.
testimonials
What They're Saying
Last September, we were standing at the base of Boler Mountain and looked up onto the ridge to the west and noticed a home under construction. After a short drive around Wickerson Woods, we discovered Millstone Homes' 2017 Fall Dream Home being built. That was the genesis of our now 1-year relationship with Millstone that has led to our own fabulous home buying and building adventure. From the sale process with Danny, to the original plans with Phil, to design with Lea and Angela, and the follow-up with Viktor and Gianni, the Millstone team has demonstrated over and again why its 5-star rating is well deserved. And if 6 stars were allowed, Sebastian's customer service would get it every time!"
Contact the EW Concierge for more information or to book an appointment to meet an EW builder.
Custom Homes & Complete Home Improvements
EdgeWater Estates' Luxury Home Builders
Who are We
Award Winning Homes, Renovations and Additions
Vander Molen Homes prides itself on a commitment to quality craftsmanship and customer satisfaction. Since its start in 1980, founder John Vander Molen has made it the company's goal to provide quality workmanship and to put the needs of clients first and foremost. Vander Molen Homes is based in London, Ontario and specializes in new home construction, renovations, additions and commercial projects.
testimonials
What They're Saying
Working with the Vander Molen's was a positive experience. We customized many aspects of our home and they were extremely reasonable to do so with. A fantastic experience and great final product! Thanks!"
Contact the EW Concierge for more information or to book an appointment to meet an EW builder.
We Don't Just Build Homes We Build Relationships
EdgeWater Estates' Luxury Home Builders
Who are We
Quality, Craftsmanship, An Exceptional Experience
Vranic Homes is first and foremost a custom home builder. We are proud to have built in some of the most prestigious communities in London and area. Our craftsmanship, construction, and detail is what you would expect to see from a custom home builder. All our plans are designed with our customer's satisfaction as the primary driving force.
testimonials
What They're Saying
After months and months of deciding whether or not we wanted to build another home, the decision was easily made for us when we sat down and had our first meeting with John Vranic. Within the first five minutes of meeting John we knew he was the builder that we wanted to build our forever home. John is extremely professional, knowledgeable, and patient in going over the house building process. He answered all of our questions to ensure we were comfortable with decisions being made, and he involved us throughout the entire process. The work that he does is top notch and he truly cares about the homes that he builds, and puts forth the utmost effort to ensure that the job is done right. We could not be happier with the quality of our home and how beautifully it turned out. When friends and family come to visit and see our new home we proudly let them know that Vranic Homes built it."
Contact the EW Concierge for more information or to book an appointment to meet an EW builder.